This blog is inspired from "Strength of Woman", a blog posted by Brother Steve on "Black In America. Nov. 1st.
This is an ancient hymn that was found 3rd or 4th century BCE.
It references the strength of a woman and who she is!
HYMN TO ISIS
For I am the First and the Last
I am the Venerated and the Despised
I am the Prostitute and the Saint
I am the Wife and the Virgin
I am the Mother and the Daughter
I am the Arms of my Mother
I am Barren and my Children are many
I am the Married Woman and the Spinster
I am the Woman who gives birth and she who never Procreated
I am the Consolation for the pain of Birth
I am the Wife and the Husband,and it was My Man who created Me
I am the Mother of my Father
I am the Sister of my Husband, and he is my rejected Son
For I am the Shameful and the Magnificent One
ALWAYS RESPECT ME!
I am ISIS
Goddess Of the Universe
Likewise, am I!
Stay enlightened, visit:
www.thegoddessesblessinggoddesses.com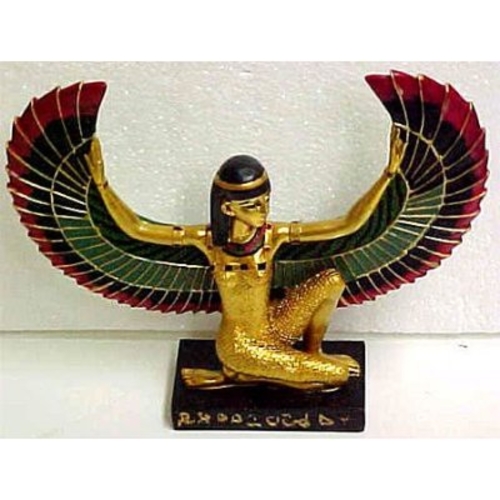 Posted By: Min.Dr.LaDonna Blaylock D.D.
Monday, November 9th 2009 at 1:47PM
You can also
click here to view all posts by this author...