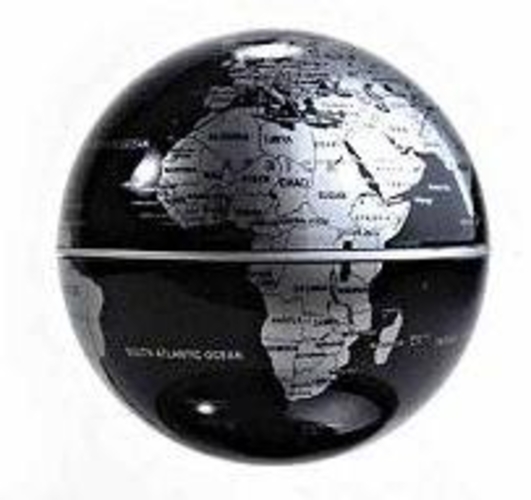 Seeing Growth 365 - Profiles In Black History is the fastest-growing publisher of positive black biographies in the world today. Our accomplished members and extensive online database make Seeing Growth 365 a premier resource for networking and education. Our goal is to share the stories of both well-known and unsung Black Men and Women Making History. In doing so, we want to include the stories of individual Black or African Americans along with those of Black or African American organizations, events, movements and periods of time that are significant to the Black or African American community.
The Seeing Growth 365 mission is to deliver its members the recognition and competitive edge needed to network and do business effectively within our communities. Inclusion in Seeing Growth 365 is meant to share the stories of those that have demonstrated leadership and achievement in their industry, occupation and activities. The biographies are distributed to people around the world, and shared as with young people as incentives for positive activities, making it the ideal vehicle for you to use to share information about your accomplishments.
Seeing Growth 365 is available in two formats: books (I Am Royalty) and online (Profiles In Black History):
•The "I Am Royalty" books can be shared so that friends and associates may browse through it, and members can use it as a reference tool.
•The website provides an unmatched marketing plan that allows our members to share information, knowledge and services to stay in the focus of the world.
Seeing Growth 365 is a detailed compilation of biographies of black men and women from virtually every industry and career field. The profiles highlight expertise, achievements, affiliations and education, making it easy for you to use it for job recruitment, career enhancement, new business development and motivation. Seeing Growth 365 is also a source to create recognition and credibility.
In compiling stories of leadership, achievement and perseverance, Seeing Growth 365 has plans to share this important information through media as well as through public programs, special events, and SeeingGrowth.com.
We are searching for Black People Making History. Share your story of someone in your organization, group, network, church, school, you work with, or the story of your clients with the youth and join the Black People Making History by filling in the form below. These stories will used as positive examples on SeeingGrowth.com, through media outlets, through classrooms, youth groups/organizations, social networks, through publications, and through word of mouth to promote the positive endeavors of Black People. You will be showing support to Black People, our advancement, our communities and our children when you refer a Black Person Making History.
Share your story with the youth and join the Black People Making History by using the link below.
http://www.seeinggrowth.com/profilesinhist...
Posted By: Emmanuel Brown
Tuesday, September 21st 2010 at 9:36PM
You can also
click here to view all posts by this author...