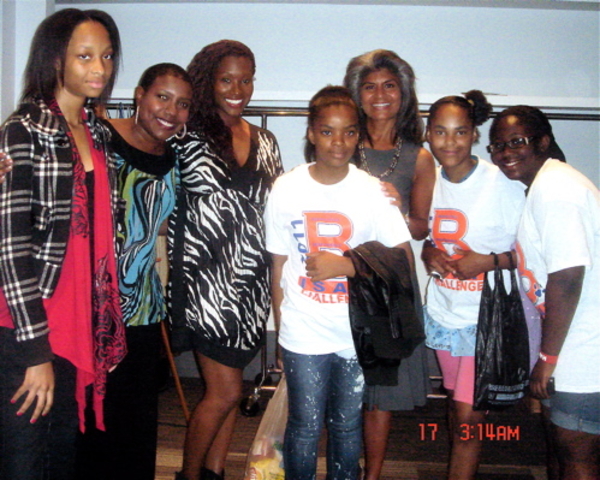 On June 16, 2011 eight students and three chaperones traveled to downtown Chicago to see how television news is created and operated. Crane Technical high school's ninth graders Alvetta Moore and Natae Reese asked questions and took pictures while 12th grader Ricky Fisher sat back and observed the scene in order to figure out if Journalism was really for him. The group of elementary students from Bethune School of Excellence Mona Lee, Kayra Macon, Brenisha Edwards, Zariah Edwards, and Marquita Morris, were just excited to know that they were actually on the set of a real live newscast and the overwhelming surprise of talking face to face with Cheryl Burton and Evelyn Holmes made them a little apprehensive to ask questions. The most important part about the visit were the responses given to the Journalism Coaches by the group of youth after the visit which gave Journalism Coach's Nicholas Short and Talibah Bakhit a better perspective as to which youth are looking to take on the role and responsibilities of a true Journalist by way of changing their inner city communities with resourceful information. The full tour was given by Diana Palomar who is Executive Director of Community Relations, the liaison between the station and the community and Palomar even gave the youth a little taste of what it is that she does for the station, however it seemed like the youth were more interested in the Anchor positions.
After hearing a speech from Sports Anchor, Jim Rose in reference to the step by step process that he took in order to land his position at ABC news, many students were drawn back and surprised to know that Rose started in the military as a broadcaster, and shifted his way into his currently position as Sports Anchor at ABC 7. Alvetta Moore asked Jim Rose how he got his job and Rose responded by saying "It took alot of hard work, I started out when I was 19 years old in the army back in 1972, and I became a broadcaster in the military." Frighten by his words, 9th grader Alvetta Moore pulled me aside and said that she doesn't believe that Journalism is the profession that she wants to pursuit, she is looking to move into the medical field. Surprised by the feed back from Mr. Rose, many of the students believed that the only way that one could become a Journalist, is by joining the military, and some pulled back because of this understanding. However, even after the scare, the visit went well, because most of the students just wanted to know what they needed to do to earn a good living and become Journalist. They wanted to know the step by step process and what they needed to take in order to become the next Cheryl Burton or Evelyn Holmes. They were intrigued by the equipment and the newscast they were invited to unexpected by Evelyn Homes. They had a chance to meet Linda Yu, and Ravi Baichwal, and the camera men who recorded the newscast. According to the results of the visit based on each child's response this visit has made a direct impact on the career choices of each child and while our children on the West side of Chicago are still striving for excellence, it is only due to open education from those who are in already established positions that we allow them to expand their imagination to want more education and grow. This is why it is important to give the youth clear advice as to how to become the future leaders of tomorrow because if we don't we can very easily scare them away from their dreams.
The Youth and Staff of The North Lawndale Community Newspaper's Journalism class would like to say thank you ABC 7 for opening your doors, and giving us an educational tour. And a special thanks goes out to Diana Palomar for her patience and time during this tour, you did an exceptional job.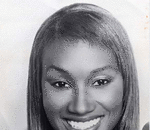 Posted By: Talibah Bakhit
Saturday, June 25th 2011 at 4:11PM
You can also
click here to view all posts by this author...