I do presentations for students entitled HOW TO LEARN.
This has placed in tens of schools.
In each of these schools I have seen the concepy LIFE LONG LEARNER
heavily promoted. ( I feel this is GREAT)
To many times I have queried teachers about the outdated Windows software
they were using. I have been disappioted at the responses I have gotten.
Many have responded " I am going to retire in three years I don't intend to learn
anything new.
TO TEACH STUDENTS TO BE LIFELONG LEARNERS SHOULDN'T YOU BE ONE TOO!
I have invited parents to learning labs for tutoring. I have offered my address and said
MAPQUEST this address. More often than not they have no clue of that I am speaking.
Some don't have a computer at home.
TO TEACH YOUR CHILDREN TO BE LIFELONG LEARNERS SHOULDN'T YOU BE ONE TOO!
I am so excited today about Windows 7 coming out!
click here
I can't wait to go to my computer store and buy a copy.
I am 65. I intend to buy Windows 25 when I am 95
I AM A LIFELONG LEARNER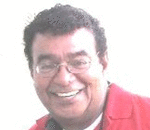 Posted By: William Lambert
Thursday, March 19th 2009 at 6:41AM
You can also
click here to view all posts by this author...