click and watch this
When I was in school (segregated then)
My teachers (all black of course) told me
"you have to be twice as smart as the white guy to get the same job"
I bought that concept.
I sharpened my skills and I got the jobs I went after
I became twice as smart
This concept become twice as smart as the white guy
now has to be modified
there is no longer just white and black ( as it was in my environment)
there are new players in the game
blacks. whites. No- now it is
Asians, Russians, Nigerians, Cubans, Vietnamese and many more
there is
COMPETITION
Our competition does not play basketball
Our competition does not HANG OUT
our competition is never JUST CHILLIN
We must do better
We must LEARN - how to learn
We must get ready, get busy and reduce our focus on sports and entertainment
Well how do we do that?
Teachers and Parents understand that our youth are motivated by the very high salaries that sports stars
and entertainers make.
What the media often does not report is that these high paid persons often end up BROKE.
So teachers and parents be sure and collect newspaper articles when you see these
high paid people bankrup. in jail or, on drugs.
Point out the statistics.-- Only one in one thousand make it to the high level salaries.
Point out that careers are often less than four years for the vast majority of stars.
I worry about our youth.
Pants hanging below the buttocks actually makes my head hurt
I saw an old movie on TV last night
In the movie a black male slave and a white woman were being beaten by a slave owner
The woman was teaching the slave to read. It was a crime punishable by a severe beating
I thought "My ancestors were not allowed to read
Now our youth don't seem to want to read"
Well I have to do all I can to help solve this problem
Parents , Teachers help me talk our youth into checking out
HOW TO LEARN
and this one
CLICK HERE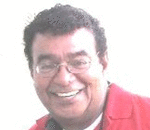 Posted By: William Lambert
Monday, March 23rd 2009 at 7:02AM
You can also
click here to view all posts by this author...