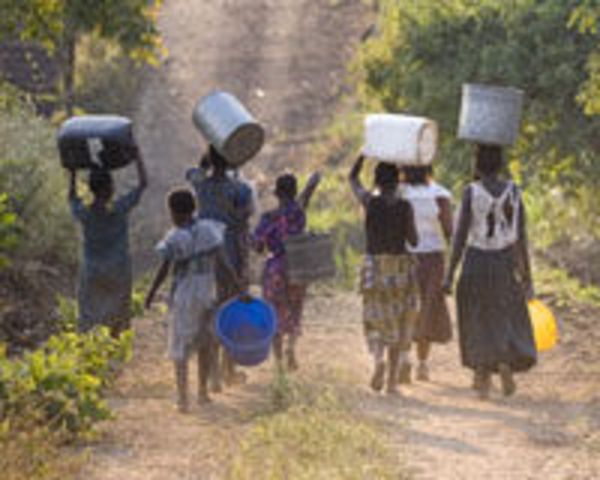 The evidence is clear: helping women in poor communities translates into benefits throughout an entire community. And one of the best ways to help women is also one of the simplest -- give them access to clean water and adequate sanitation.
A lack of these resources undermines the health, survival, and livelihood of women and the communities they live in. For example, in rural Malawi, less than 30 percent have adequate latrines and hand-washing facilities. As a result the population lives with regular outbreaks of cholera and typhoid fever and inevitably has an average lifespan of only 40 years. How can a woman live up to her full potential when she is constantly crippled by the devastating consequences of polluted water and unsafe conditions?
In addition, the average distance that women in developing countries walk to collect water per day is 4 miles and the average weight that women carry on their heads is approximately 44 pounds. This is time better invested in school, work, or family.
Too many women and their families are limited in their potential by unsafe water and sanitation -- please empower women and support access to clean water around the world.
We Goddesses care about all women on the planet.
Please help by signing the petition.
http://www.care2.com/go/z/e/AFLSJ/zj3_/A60...
Posted By: Min.Dr.LaDonna Blaylock D.D.
Wednesday, April 22nd 2009 at 10:29PM
You can also
click here to view all posts by this author...