Teach Life Lessons-ROI return on Investment
If your classes are 55 minutes as were mine when I taught, I suggest you use the last 5 minutes to teach Life Lessons. I know you are evaluated on state or national test score results, but our kids need more. (I often wonder what was Bernard Madoff's (he stole millions from his friends) test score or Marshall Applewhite's ( Heaven's Gate Suicide cult leader) test score.
I would like to suggest that you teach ROI
ROI is an economic term. Economics, of course is all about money and money management. But there is something more valuable than money, that is time. Time is the most precious commodity in the Universe.
I was motivated to write this blog when I saw three young men with their pants hanging way below their buttocks. I commented "what job are they going to get, what career path will they travel"? My companion replied, "oh they will wake up one day". I replied. "they will have to compete with people who are already awake and on course".
We must convince students that time is precious. The concepts of "just hanging out" or "just chilling" are concepts that lead to non-success or worse. There is no time to waste. I have heard the marketing concept, "a mind is a terrible thing to waste", but even more profound is the idea that time is THE MOST terrible thing to waste.
SO WHAT CAN TEACHERS DO AND HOW DO CAN TEACHERS DO IT? WHAT ARE THE ACTION STEPS? Encourage your students to do the following;
1. Make every minute productive. Take a CPR or First Aid Class at the American RED CROSS in lieu being with your non-productive friends. You will meet new friends.
2. Read books for fun and self improvement. Find books that interest you. There are all kinds. If reading is difficult get books on tape at the Library. Find a favorite author and read everything he has written.
3. Learn PC software. These are marketable skills that can be included on your resume. Learn Excel, Video Editing, free software can be downloaded from the internet.
4. Join a ning (www.ning.com) site. Meet people from all over the world. Learn to do blogs.
5. Volunteer. Be an action volunteer. Volunteer at the Zoo, the Aquarium or the Botanic Garden.
6. Visit the closest National Park. Envision being a National Park Ranger.
7. Avoid groups. If you interact with friends, leave if the number gets above two.
8. Get involve in activities that result in certificates.
9. There a free farming activities. Land is available to plant, grow and harvest crops. You can keep or sell them. Find out where. Google it.
10. If you find yourself with nothing to do. You have a problem FIX IT. Immediately, It is a dangerous problem that could actually lead to horrendous consequences.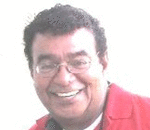 Posted By: William Lambert
Sunday, August 9th 2009 at 10:04AM
You can also
click here to view all posts by this author...