Teaching Technique-"take the show on the road"
This technique will work regardless of the subject matter you are teaching. This concept is valid for any grade level. It has worked for me at grade levels 8 through college.
My explanation to my students was this. We are going to proudly show others what we do, how we do it, how well we do it and particularly how much we enjoy doing it.
Here are some ideas where you can tale your students to do a presentation of what they are learning in your classroom.
1. A senior citizens Home
2. A church Men's or Women's organizational meeting
3. A ladies garden club meeting
4. A graduate school's elementary education class.
5. A PTA/PTO meeting
This concept works best if your class has on similar attire. If possible, a sweatshirt with the class name and class motto silk screen on it. One might say this can viewed as high tech show and tell. The class can use all types of visuals, including multiple LCD projectors and screens. (You might be surprise how high tech some elementary students can be.)
The concept here is we are not learning in class because we have to, but rather we are learning how to best do our presentation so we can look good and be stars of our show.
This works like a charm. It seems to work even better after the first presentation. My students were there own critics after the first time they came up with suggestions concerning how they could do it better the next time. Students in lower grades at the same school were heard saying "I can't wait until I get in that class!"
I even used this technique on Saturdays to do presentations in local parks with great success.
I would strongly recommend this technique for a high school Biology Class to do a presentation for a 7th grade Life Science Class.
and
A 12th grade Physics class to do demonstrations for a ninth grade Physical Science Class.
This will work for Math Classes, English Classes, Social Science classes and even Vocational Education type classes. Let your imagination be unlimited.
Keep in mind the Lecture Method is the least productive. The most productive is "learn by doing." We in a sense are all actors anyway. Try it, you'll be pleasantly surprised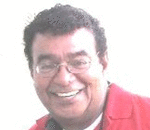 Posted By: William Lambert
Sunday, August 9th 2009 at 10:08AM
You can also
click here to view all posts by this author...