Teaching Technique-EXPECTATIONS
First a story
When I taught in the Memphis City School, I also worked summers for the Memphis City Park Commission. I worked at a Community Center. The Director of the center and I became friends. Years after leaving the Park Commission job the Director (a lady) shared this information with me.
Her story is this. "I was in a very sleazy night club (if you could really call it that) one night. I was with another lady. She was sitting so she could see the entrance, I was sitting with my back toward the entrance. She exclaimed, "There is William Lambert(me) coming in the door!" I replied that is not him, he would never, never come into a place like this."
After I heard this story, I really thought about what she said. For the rest of my life I will live up to her positive expectations of me.
The most profound Message to teachers is
STUDENTS WILL LIVE UP TO YOUR EXPECTATIONS OF THEM.
The Action Steps
BE EXTREMELY CAREFUL CONCERNING WHAT YOU SAY TO STUDENTS.
WHAT YOU SAY IS WHAT YOU GET!
Say, you are going to have a great educational experience.
NEVER SAY
1. This chapter is difficult
2. Look to the left of you, now look to the right of you, one of you will FAIL
3. Y'all are the dumbest kids ever
4. I am going to give you an F
5. You ain't going to be nothing.
All these are expressions I have heard teachers say.
Say,
when experiencing negative behavior
That's not like you. (Even if it is)
I am disappointed, you are better than that
Let me show you what you should have said(or done)
Parent's can use the same advice. Control your expectations
More often than not, you get what you expect to get.
Remember
, one statement, and my life has been permanently. positively altered.
I will NEVER go into a strip club, a night club, or anyplace where I KNOW I don't belong.
Your words. The words of Teachers carry the same power. Use your power for good.
Believe this:
What you say is what you get
.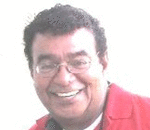 Posted By: William Lambert
Sunday, August 9th 2009 at 10:09AM
You can also
click here to view all posts by this author...