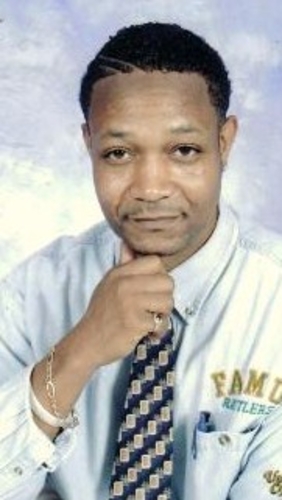 *Please Feel Free To View and spread, I appreciate the blessing...
http://www.myabbais1.com/8.html
I am at Twitter:
http://twitter.com/He3Man7
I am at facebook:
www.facebook.com/profile.php?ref=profile&id=1463451099
I also have my contact information at my website.
Dear friend, I pray that you may enjoy good health and that all may go well with you, even as your soul is getting along well.
It gave me great joy to have some brothers/sisters come and tell about your faithfulness to the truth and how you continue to walk in the truth. I have no greater joy than to hear that my children are walking in the truth. Dear friend, you are faithful in what you are doing for the brothers/sisters, even though they are strangers to you.They have told the church about your love.
You will do well to send them on their way in a manner worthy of God.
It was for the sake of the name that they went out, receiving no help from the pagans (Those who don't believe in you...)
3 John 1:2-7 N.I.V.
Greetings:
Thank you for visiting website and reading page on Proof-Reading.
*I accept works of art with the exception of Adult Mature Content.*
I am an avid Book reader and I want your Book to be the best that it can be.
I promise if you choose me to work on your Book, I will work as hard, if not harder than you do.
I will: read each and every word, correct any grammatical error or typo, correct any misspelled words, correct improper use of any sentence, suggest alternative words as needed, exhort, encourage and most importantly of all;
I will pray, dwell and meditate for your Book to be the best work of art possible.
I always seek wisdom and knowledge from God/Jesus.
Any Book I put my soul into, I want that Book to exceed all expectations.
I even go through each and every Scripture to make sure that no mistakes are made.
When anyone writes and edits their work, many times errors are not noticed.
I have read books by well known Authors that have Major Publishing Companies (with all their resources), with errors.
I thank you for your time and I look forward to working with you.
myABBAIS1 Proof-Reading Consultant
Economical Prices!
$30.00 per Hour
Minimum of 4 hours to start = $120.00
All work beyond 4 hours will be discussed and agreed upon before Invoice sent via PayPal.
1/2 Payment to be made for all work above 4 hours.
1st telephone consultation of 30 minutes is free of Charge.
Please note prices are negotiable and will be determined during telephone consultation.
Project's such as Thesis, Papers, Daily Devotionals and Short Books, may take less than 4 hours.
$30.00 rate would apply unless helping to rewrite.
Turn around Time determined, considering length and work needed from the time material is received.
Immediate Payment by Money Gram or PayPal to start.
Payment can be made by Money Order if work is 7 days or longer and 1/2 payment has been made to start.
Checks Accepted though PayPal which takes 3-5 days to clear.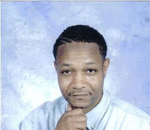 Posted By: WILLIAM W. HEMMANS III
Tuesday, April 13th 2010 at 12:20AM
You can also
click here to view all posts by this author...