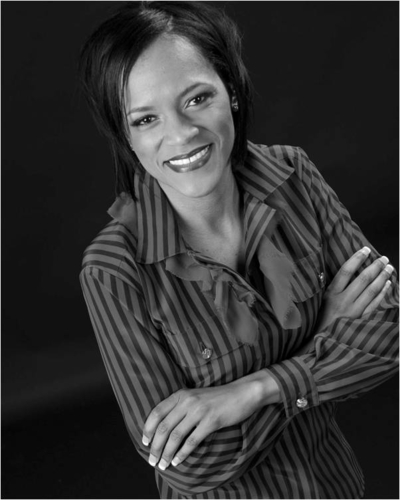 When most children are asked what they want to be when they grow up, the responses include "fireman," "teacher," "attorney," "football player" and "doctor." When I was asked the question, my immediate response was "The Boss." At the time, I wasn't clear of what I wanted to be the "boss."
As I grew up, my desire to help others drew me toward philanthropy and my work in the non-profit sector. While climbing the corporate ladder, I became the corporate liaison with several community agencies. As my work with those agencies continued, my desire to help them improve in their systems processes and operations, led me to begin consulting with various organizations across the USA. In my work with these organizations, my goal is to educate and empower the leaders, not keep them reliant upon others for their survival.
As I embarked on my journey of full entrepreneurship, I knew that my business must empower and educate. I initially began consulting in the areas of business development, branding and resource development. I then established ALIVE Magazine (http://www.alivemagonline.com/). As the business grew, I searched for ways in which my organization would increase its philanthropic endeavors. From that search, The Savane Group (http://www.thesavanegroup.com/) was established.
Brandy Adamson
CEO, Alive Incorporated
Founder & Editor in Chief ALIVE Magazine
•Coach
•Brand & Philanthropic Strategist
•Speaker
Ms. Adamson has over 13 years of professional experience in the oil and gas and manufacturing industries as well as telecommunications, education and non-profit sectors. Ms. Adamson is the owner of Alive Incorporated, a firm providing it clients with business consulting, brand management, marketing and coaching services. Ms. Adamson also publishes ALIVE Magazine, a monthly publication for aspiring and current entrepreneurial women of color. This magazine motivates, inspires, and encourages women to bring dreams to life. The mission of this publication is to nourish women's dreams through access to resources, networking, development opportunities and avenues for advertising her business. A business and life coach, she coaches entrepreneurs and professionals to identify priorities and align their values and actions while developing effective strategies to make progress toward life goals. Ms. Adamson is also a featured columnist in several publications.
Ms. Adamson is currently developing the infrastructure and curriculum for an Entrepreneurial Academy. The academy focuses on providing the tools necessary for individuals to successfully establish and maintain a business that will contribute to the economic development of communities - on a local and global scale.
Through The Savane Group, Ms. Adamson and her team work to engender an increased spirit of successful philanthropy within individuals in the sports, entertainment and business sectors. The Savane Group provides a wide range of philanthropic consulting and management services, including management of foundations and charitable organizations, fund raising as well as program development and event management.
An Oklahoma native, Ms. Adamson has a history of leadership and community involvement. She is past President of The Metropolitan Tulsa Urban League's Young Professionals auxiliary and now serves as Vice President. She has also served as a consultant and mentor for Junior Achievement. She is actively involved with Women's Advocacy the Minority/Majority of South Florida. She is a recent graduate of the inaugural pilot leadership program focused on economic development in North Tulsa. She also tutors students in mathematics and reading.
Ms. Adamson is available for lectures and keynotes, conferences, workshops, sales and leadership training, media interview, as well as club meetings and fundraisers. Her most requested programs are in the areas of empowerment, entrepreneurship and diversity.
Empowerment - One Life to Live, From Dreams to Reality!
Entrepreneurship - Building Foundations, Leaving a Legacy
Diversity - Valuing Diversity - Community & Workplace Excellence
To book Ms. Adamson for speaking engagements, or to learn more about the services provided, please send all inquiries to events@brandyadamson.com.
http://www.alivemagonline.com/
http://www.thesavanegroup.com/
http://www.brandyadamson.com/
This biography was provided on behalf of the Seeing Growth 365 Program hosted on SeeingGrowth.com. This program was created to share the positive stories of adults with youth to serve as positive examples and alternatives to negative behavior. Visit
http://seeinggrowth.com/Black-People-Makin...
to share your story
Posted By: Emmanuel Brown
Monday, May 10th 2010 at 5:31PM
You can also
click here to view all posts by this author...