15 Must Read Books for Parents of African American Male Children
Source: David Miller and the Dare to be King
Website:
http://www.daretobeking.com/parental.htm
1. Cool Pose: The Dilemma of Black manhood in America
By Majors & Mancini
2. Beating the Odds: Raising Academically Successful African American Males
By Freeman Hrabowski
3. The Pact: Three Young Men Make a Promise and Fulfill a Dream
By Davis, Jenkins and Hunt
4. Think Big: Understanding Your Potential for Excellence
By Dr. Benjamin Carson
5. Countering the Conspiracy to Destroy Black Boys , Vol I & II
By Jawanza Kunjufu
6. Tough Notes: A Healing Call For Black Men
By Haki Madhubti
7. Kill Them Before They Grow: The Misdiagnosis of African American Boys in America's Classrooms
By Michael Porter
8. Visions for Black Men
By Na'im Akbar
9. Makes Me Wanna Holla
By Nathan McCall
10. Lessons I Learned from My Father...
By David Miller
11. The Warrior Method
By Dr. Raymond Winbush
12. 10 Steps Out of Puberty
By LaMarr Darnell Shields
13. Turn the Pages and You Don't Stop: Sharing Successful Chapters in Our Lives with Youth
Edited by Patrick Oliver
14. Who's Gonna Take The Weight
By Kevin Powell
15. Raising Him Alone
by David Miller and Matthew P. Stevens
For more information on Raising Him Alone, the campaign schedule of events and resources visit,
www.raisinghimalone.com.
For more information on David Miller, visit
www.urbanleadershipinstitute.com.
Purchase the book, "Raising Him Alone" here:
http://www.raisinghimalone.com/products.ht...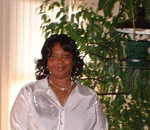 Posted By: EDC Creations
Friday, October 15th 2010 at 6:31PM
You can also
click here to view all posts by this author...