"The Homeless in Broward County"
Broward County is made up of approximately 30 cities:
Coconut Creek, Cooper City, Coral Springs, Dania Beach, Davie, Deerfield Beach, Fort Lauderdale, Hallandale Beach, Hillsboro Beach, Hollywood, Lauderdale-By-The-Sea, Lauderhill, Lauderdale Lakes, Lighthouse Point, Margate, Miramar, North Lauderdale, Oakland Park, Parkland, Pembroke Park, Pembroke Pines, Plantation, Pompano Beach, Sea Ranch Lakes, Southwest Ranches, Sunrise, Tamarac, Weston, West Park and Wilton Manors.
Pick one of these cities if you live there, no matter where you live in the world, maybe you have visited one of these places. The beaches are very popular here and many various celebrities visit here.
The homeless problem is widespread in this area. Many people from different walks of life are witnesses to this truth.
The Bible states in Matthew 26:11, "For ye have the poor always with you."
If you notice, these are direct words by Jesus.
God loves the homeless as well and some of these homeless may make it into Heaven before some Christians, Lazarus did.
Read the story about the rich man (who is unnamed) and a certain beggar named Lazarus (he was named later in Heaven) in Luke 16:19-31.
Lazarus died first (lack of nutrition, resources and exposure), and is mentioned as being taken up into Abraham's Bosom. Remember Jesus had not shed His Blood, died and was resurrected for us, there was no Heaven at the time. Lazarus was taken up into Abraham's Bosom by angels. The rich man because he had better nutrition and access to resources, died later; he went to hell.
Time is the great equalizer, read Ecclesiastes 3:1. Now the rich man was begging the poor man.
If you try to research the percentage of the homeless in Broward County; you may be surprised with the results. There is no definite number; it's very difficult to estimate. It is not easy to achieve an accurate count with a census.
One major fact of the homeless, most have children. Many of these children add to the juvenile delinquent rate. Most of these children are not getting an education; the education they are getting is what they are learning from being homeless. These children intermingle with other children who are fortunate.
Upon research it is stated "Of Florida's 67 counties, Miami-Dade and Broward are the largest counties comprising the vast majority of youth reporting drug use and antisocial behaviors predestined to negatively impact healthy adolescent maturation. More than 324,850 youth ages 8-10 are enrolled in public schools in Miami-Dade and Broward counties (District wide summary report, FL Dept. of Ed.), but there is a large population of people who are educated with advanced degrees. The only thing these people did wrong was lose a job during a recession stated to supposedly be over…
There will be a new population, those being discharged from the Military that will mix in with all the other Veterans who are homeless, forsaken and abandoned.
Homeless programs and shelters are not blissful havens for many. Many of the staff are demeaning and treat them with no dignity or respect. They crush the spirits of those whose spirits are already crushed. Only the strongest of minds can continue to strive forward past a cycle that is hard to win victory against, with not enough help. Place a person in a desert with no aid and let us see how far they can survive.
They need to have officials place spies in these programs to witness what I am telling the truth about. Human beings, herded like cattle in some programs, not fed. Some in the programs sneak them a half of a peanut butter sandwich and a cup of applesauce. The person dealing with this uses the half peanut butter sandwich as a spoon to dip the applesauce out.
Human beings, who are cursed, loud talked and disrespected by male and female staff. Not all staff, but enough. This represents those who are in charge, no fear of reprehension or being written up in a complaint.
Most of these programs and shelters are unregulated; no one coming in to talk with residents, many are kicked out back into the streets. They give up and find more solace in streets. A wise person once told me, "Homelessness requires darkness, because it allows you to stay in darkness without shame. If you put a light up it destroys the solace." –Samuel Walker
Place a light at night where homeless people dwell, they will scatter to another dark secluded place.
There are women who are prey on the streets, they don't report the rapes because they feel no one will listen to them or believe them.
There are numerous homeless victims with black eyes, limping, and arms in makeshift slings, they have been watched and observed to be robbed and abused.
We are now getting into the holiday season; prayer is needed for more people to have a heart for them.
We just had our 2 Nov 2010 elections. How many politicians during their campaigns went to speak to homeless people that are in most need of their campaign promises? Politicians usually go to the people who have not to those who don't have.
There is a percentage of Veterans in the group of the homeless. People that served, protected and fought for this country, operating million dollar equipment, services are lacking for them. There will be an influx of soldiers, male and female, not deprogrammed from what they were programmed and trained to do. Those in the Military fraternity are taught to survive, defend, improvise and take care of their own. How many people can relate to the movie "Rambo" starring Sylvester Stallone, when he broke down in frustration at the disrespect of civilians? Some soldiers self-medicate to cope with the pain; they turn to alcohol and various drugs.
There are not many in society that understand, care or try. Veterans are as disrespected as King David was when he was up and down the countryside. As King David was a target out there, so are Military Veterans of today.
All Veterans homeless or not are linked, we can usually tell if Military or not, often times striking up conversations, reminiscing on Military days, telling what our MOS (Military job) was. It is heart touching to see Military Veterans giving what they can to fellow homeless Veterans…
King David was a trained warrior. He could reason and talk with those who could reason, talk and listen. When he was wronged, he acted out of impulse and God had to intervene through people such as Jonathan and Abigail.
We are coming upon a national holiday called Veterans Day; I ponder how many Veterans are receiving help.
There is nothing like walking by people that reek of urine and feces, clothes stained, laying on hot concrete passed out. People walk by them like they are not even there. People laying in grass, passed out, mouths open, here in hot, humid, wet, bug infested Broward County. Many homeless walk around with numerous bug bites.
Yes there are homeless who panhandle to buy alcohol and drugs no matter what time of day. There are some who do steal, but this does not encompass all homeless people.
There are Churches and people who drop off food and supplies, trying to help solve a major people problem that will take a larger more concerted effort by Churches, business and people.
Two Churches that come to mind are:
The Omega Church International Ministries (Bishop Jonathan W. Manning)
1563 W. Sunrise Blvd.
Ft. Lauderdale FL 33311
www.TheOmegaChurch.com
And
New Mount Olive Baptist Church (Pastor Marcus D. Davidson)
400 N.W. 9th Ave
Ft. Lauderdale FL 33311
www.mountolive.org
Bishop Jonathan W. Manning at times cries out to God for more help to help these people. A man with a wife and three children, a man that had a house and a business, a man that started off helping homeless people by allowing homeless people into his 4 bedroom home and feeding them off the food business and restaurant that he owned. Bishop Manning an educated man had a choice to keep his home. He gave up his home and moved into his business that he converted into a homeless shelter to house people. Bishop Manning receives no funding; he feeds people out of his own pocket and what he can scrape up from his ministry. Bishop Manning needs help to keep blessing people. God blesses people many times through people.
Pastor Marcus D. Davidson preaches on the plights of the homeless and states, "Homelessness ought to bother you because it bothers me…"
New Mount Olive Baptist Church recently fed all the homeless that would come for service and they did not use cheap food. This is commendable as well as for all other Churches, Business and people who are trying to help. I can not name them all.
We can set a standard that can spread nationally. In the Bible in the Book of John 14:18, Jesus states "I will not leave you ORPHANS; I will come to you.
Also Jesus states in John 14:12-13, "I tell you the truth, anyone who has faith in me will do what I have been doing. He will do even greater things than these, because I am going to the Father."
Biblically and spiritually by Jesus, it is possible for all of us to work together.
In Acts 2:44-47, All the believers were together and had everything in common. Selling their possessions and goods, they gave to anyone as he had need. Every day they continued to meet together in the temple courts. They broke bread in their homes and ate together with glad and sincere hearts, praising God and enjoying the favor of all the people. And the Lord added to their number daily those who were being saved.
A closing scripture for this article, 2 Sam 5:20, And David came to Baal-perazim, and David smote them there, and said, The Lord hath broken forth upon mine enemies before me, as the breach of waters. Therefore he called the name of that place Baal-perazim.
As King David won a great victory against his bitter enemies, we can gain a great victory against our bitter enemy, the cycle of homelessness.
The place where the greatest problems are located means placed there for the greatest victory to be solved…" It will not go away without facing the problem, advancing towards it and defeating it.
We can call Broward County our Baal-perazim.
In the sending of this Article, I have to add this in; I am sitting at an outside table by some Restaurants downtown, a man wearing a military jacket passes by me, he is pulling food out of the trash can and is eating it. He pays no attention to me. He licks his fingers and walks away weakly as if he barely has strength to walk. I do not believe in coincidence.
Today is Veterans Day…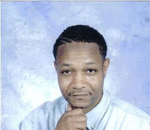 Posted By: WILLIAM W. HEMMANS III
Thursday, November 11th 2010 at 4:03PM
You can also
click here to view all posts by this author...