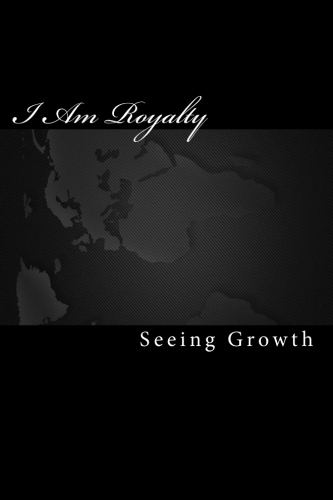 Loving our brothers and sisters is important for our survival. It is necessary for us to come together in common unity and also to maintain that unity within our families, community, nation and race. Who will support us when we won't and don't support each other? The answer to that question is no one.
It seems that our efforts of support are more beneficial to the families, community, nation and race of others that support their families, community, nation and race. The more we ignore the businesses and initiatives that are meant to create foundations of stability in our communities, the more we have to depend on others for support. Funding is not always available fo us and our businesses are not always able to give back to our communities because they are not given the support needed in our communities.
Practice and preach Unity, even if it is just by recommending our people to our people.
Show your support by purchasing
I Am Royalty: Profiles In Black History (Volume 1)
and
I Am Royalty: Profiles In Black History (Volume 2)
.
Show your love and support to Mikal El-Amin, Aleta Williams, Toni Odom, Andrionna L. Williams-Campbell, Frank Pete, Angela Murphy, Angela Thomas, Pasha Golliday, Alan Gates, Vanessa Richardson, Winter Giovanni, Sherryl Hooks, Jonathan Burkett, Yolanda Zellous, Ava Ross, Renda Rose, Cleous Young, Diane Latiker, Shani Greene-Dowdell, Ayani Meli, William Jackson, Jacqueline Amos, Pam Osbey, Kezia Davis, Garry Lawrence, Lolita Buck, Nicole Shelton, Sharlisse Rashied, Glenn Grace, Kanday Reign, Katrina Lola- Gurl, April L. Johnson, Deondriea Cantrice, Donald Payne, Carolyn Mattocks, Nita Dawson, Adrienna Turner, Michael Conliffe, Beverly Black Johnson, Allysha Hamber, Tiffany A. Flowers, Patricia Neely-Dorsey, Angelique Goliday, Paulette Harper-Johnson, Renita M Walker, Lance Scurvin, Tina Michelle Boursiquo, Jennifer Price, Brandy Adamson, Debra Ann Brown-Davis, Henry Campbell, Moreen Forte', Peggi Trusty, Tiffany Willis, Diana Johnson-Gray, James Bird Guess, Anna Black, Fiordaliza Charles, Glenda A. Wallace, Richard C Jones, Gwendolyn King, Jacqueline Tyecise McDuffie, Shrisma Smith, Tasonn Haynes, Takesha Howard, Sheila L. Jackson, Barbara Grovner, Sharon Newkirk Wells, Hernando Flowers,Sheniqua Wallace, Shemeiah "Mia" Bonds, Taneka Dorch, Charron Monaye, and Emmanuel Brown.
Add your name to the list above by clicking here.
Posted By: Emmanuel Brown
Sunday, December 26th 2010 at 10:30PM
You can also
click here to view all posts by this author...