For many years there has been a debate to whether teachers are placing a lot of emphasis on test taking and teaching to the test. I don't know if you are aware of it but, many schools, particularly high schools students are not allowed to take there books home anymore. They are expected to take copious notes. However the skill of note taking and Penmanship has declined or has become non existent as part of a students daily exercise.
This being the case, why should we not be expecting teachers to teach to the test.
In fact there is no evidence that students aren't prepared properly and proficiently by using this method of instruction. Each objective area will still have to be learned and performed properly in order for a student to go on to the next level of proficiency.
What do you think?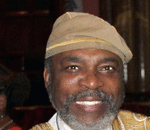 Posted By: Dr. Okpara Nosakhere
Wednesday, July 20th 2011 at 4:28PM
You can also
click here to view all posts by this author...