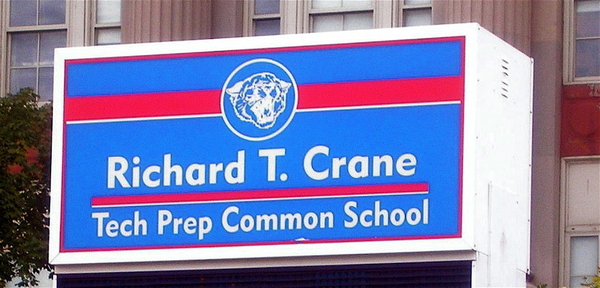 While teachers, parents, and some concerned elected officials are stressed fighting to keep Crane Technical Preparatory High School a neighborhood school, the lady Cougars are fighting the battle on the basketball court. On Monday, February 19th the lady Cougars of Crane high school defeated the well known lady Commandos of Marshall high school in an exciting sectional semi-final. The Cougars won with 64 to 59 victory over the Commandos. Although, Crane is known for grooming NBA professionals like Terry Cummings and Tony Allen who currently play for the Grizzlies---parents, teachers, and students feel that it is important that Chicago Public School officials fairly evaluate the needs of each student so that they can be provided with all of the necessary resources in order to receive an equal education. According to Athletic Director Mr. Benny Horton "The students of Crane are working extra hard in every department to prove that Crane is a neighborhood school worth keeping." The main goal says math teacher Jason Cooper "Is getting the youth at Crane the proper resources that are needed in order to help them further succeed in society."
A recent decision was made by CEO of Chicago Public Schools Jean Claude-Brizard to keep Crane a neighborhood school based on the introduced model that Senator Annazette Collins of the 5th senatorial district proposed, however the Crane community still understand that they have a fight on their hands. The fight is to make sure that the resources that are provided are fair and equal for Crane students. As, education is important, so are the extra-curricular activities that keep the youth out of trouble, focused and disciplined. Jameesha Amstrong, student at Crane and lady Cougar says "Playing the game keeps me disciplined and focused, I don't have time to get into trouble." Jameesha adds "I want to make sure that other students understand that if you have a goal do whatever you can to reach it and make it possible because it is possible-- the game makes me feel this way." It is because of set goals, team work, and faith that has allowed for the lady Cougars to have a two time win this year against Dorothy Gaters team who is considered the most winning coach in the state of Illinois.
The history of Crane really tells the story about its strengths and the students that come from Crane. It is strength, the team work and inspiration from the community that has helped keep Crane a neighborhood school in the first part of the battle of keeping the doors of Crane open. And although Crane is different, based on lady Cougar Demara Howard's ideology on life "Being different is the best thing, why would you want to follow---be a leader." And this is the message that the Crane community want to get out to every school that Chicago Public School authorities are trying to close without giving the youth the chance to succeed by providing them with the necessary resources needed to receive a sufficient education. As Crane has made history twice this year, student Jakyrah Westmoreland point guard for the lady Cougars has a message to send everyone, Jakyrah says "I love my team, I love my coach, I love all of the administration---and most importantly I love the people who said that I couldn't do it." This is a Crane Cougar---never giving up without a fight.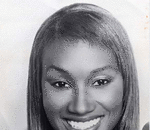 Posted By: Talibah Bakhit
Wednesday, February 29th 2012 at 4:51PM
You can also
click here to view all posts by this author...