Hi,
It has certainly been awhile since I've last been here, I pray to find all are well.
I work many hours and it's not easy to find time, but I am here today.
I recently published my 1st EBook, that surprisingly went to #16 on Amazon Best Sellers in best Motivational Self-Help category.
A friend sent me a screen shot, this EBook was published on 11 Dec 12.
I'm offering this as free gift for people for 31 Dec 12 and 1 Jan13, feel free to view as you like:
http://www.amazon.com/Last-Stones-Throw-In...
Happy New Years to all &
God/Jesus Bless
Sincerely,
W.W.H.III
p.s. a parting Scripture:
Psalm 65: 11&12;You crown the year with Your goodness,
and Your paths drip with abundance
They drop on the pastures of the wilderness,
and the little hills rejoice on every side.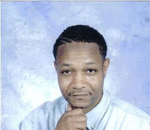 Posted By: WILLIAM W. HEMMANS III
Monday, December 31st 2012 at 8:36PM
You can also
click here to view all posts by this author...