Too many students start down a pathway to pursue scholarships and then give up. They key to winning scholarships is consistency every week. You must not give up. You must let everyone know that you are looking for scholarships. Here are 10 things you can do to maintain your motivation:
1. Have a set time each week to pursue scholarship.
2. Don't procrastinate
3. Have a friend who you will search for scholarships and exchange information
4. Go to a librarian and talk to them about scholarship resources
5. Keep a record of all of the scholarships that you are mailing
6. Search Google for scholarships every week
7. Talk to someone who works in financial aid at a local college
8. Don't wait until 12th grade to start searching for scholarships
9. Contact fraternities and sororities about scholarships
10. Don't give up searching even after you have entered college
There is billions of dollars' worth of scholarships that are just waiting for a student like you. Get started early and make sure that you respond when additional information is requested. Also a good resource is the Seven Secrets of How to Study at
http://bit.ly/OOmCAo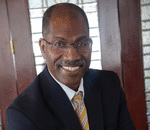 Posted By: Stephen Jones
Monday, January 7th 2013 at 4:37PM
You can also
click here to view all posts by this author...