Home > News > Post Content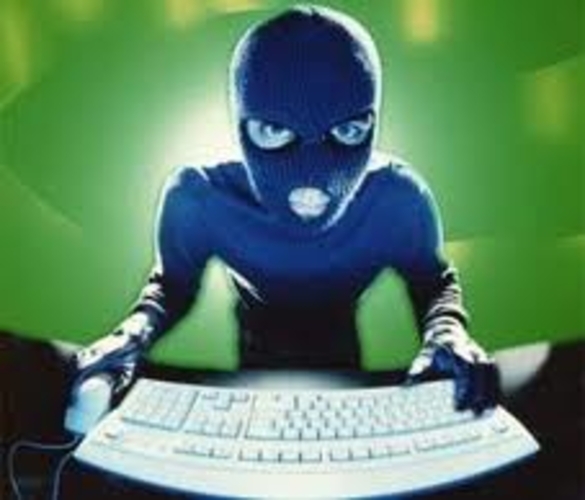 FOR trying to hack into members accounts and steal private info !
he is back under another fake name /profile ''Yaiqab Saint''
MEMBER BEWARE.. KEEP THIS GUY OFF BLACK IN AMERICA !
Posted By: DAVID JOHNSON
Tuesday, February 5th 2013 at 1:30PM
You can also
click here to view all posts by this author...
he is gone ,,never to post another blog on this site again ,,for life he is outa here
Thursday, February 7th 2013 at 11:48PM
DAVID JOHNSON
this is not about skilz or intellectual its about respect ,,Nixon had the skilz and intellect to become president of the united states but because he could not respect it he got impeached.!
Friday, February 8th 2013 at 12:07PM
DAVID JOHNSON
@sanender El Ameen

You can support whom ever you like.... Unfortunately I for one thought you had more respect for women... Apparently you haven't witnessed all of this young lion deeds! I as a wonam do not appreciate a man to attack other women especically the senior members...
I do not like how this young lion takes members information and then google their names looking for information, and i don't like a man who constantly lies to make himself look as if he is the victim.

He was violating the rules of the game and he was deleted.... NOW if that is your support for him so be it....



Friday, February 8th 2013 at 5:39PM
Cynthia Merrill Artis
DAMN GOOD COMMENT SIS ,,,PEOPLE SEE THE GOINGS ON IN THIS CAMP ,,,i dont allow bs when it comes to that so i deleted the comment ,,,,jakes can try to get sympathetic support else where,,let him fool the blind !

Friday, February 8th 2013 at 5:44PM
DAVID JOHNSON
yes... Im surprised, because men who disrespect women gets no luv from me..
And men who support that practice ; I don't respect.




Friday, February 8th 2013 at 5:50PM
Cynthia Merrill Artis
for me it shows how you really treat you woman,hell with all the sweet talk if you can control you actions on line ,,,DAMN ,,,,,your social life .home life,, will reflect it to
Friday, February 8th 2013 at 5:55PM
DAVID JOHNSON
if your out of control on line ,,,your out of control !
Friday, February 8th 2013 at 5:56PM
DAVID JOHNSON
WHEN YOU THREATEN A MARINE WE ANSWER THE CALL AND WILL SEEK , DISRUPT AND DESTROY
THE BIA ADMINISTRATION DONT GOT **** TO DO WITH THIS !
saintjake100@yahoo.com 76 Shore Road Nassau County- Long Island 11542
Saturday, February 9th 2013 at 4:54AM
DAVID JOHNSON
NOW LETS SEE WHO THE REAL SNITCH IS ,,,CALL MAMA !
Saturday, February 9th 2013 at 4:55AM
DAVID JOHNSON
SEE I LEFT THE COMMENT SO YOU CAN SEE HOW THIS JEWISH BOY WHITE BOY WORKS ,,,,,NOW ITS ON 53 SITES
Saturday, February 9th 2013 at 4:37PM
DAVID JOHNSON
Reggie Culpepper I want to know the exact reason why my former account was deleted? (29 hits)
You just deleted my second post on "Black Women Connect" this morning about David Johnson infiltrating my personal information via "Connect Platform LLC".

To late I sent a copy to my friends at Google.

Yet you don't delete David Johnson's blogs posting pictures of my wife and infant daughter.

I'm telling you my uncle in Washington, D.C. area knows alot of Black College Presidents, including Atlanta Clark University.

I suggest that you upgrade your software to protect my personal information in the future.
Now you trying to protect your image on "Black Women Connect" ??????

You have joined in with Elynor Moss to conspire against me too!

Posted By: Yaiqab Saint
Saturday, February 9th 2013 at 10:46AM
Saturday, February 9th 2013 at 4:39PM
DAVID JOHNSON
Reggie Culpepper My Friends at Google have identified another site of misinformation from your friendBlog King (10 hits)
Saturday, February 9th 2013 at 4:40PM
DAVID JOHNSON
sanender El Ameen spoke to soon

A sign of one's excellence in the religion, is his ignoring what does not concern him, including all things said or done. The Muslim should only participate in what concerns him, such as anything that is his property, right, obligation or under his control. To be concerned with something entails preserving and taking care of this thing that one is allowed to be concerned with.
As for the matters that do not concern one, they are in abundance. Usually, when a person tries to interfere in such matters that do not concern him, the tool frequently used for this is the tongue. Muslims are ordered to utter only good words, for Allah said, what translated means,
'Not a word he (man) utters, but there is a watcher by him ready (to record it).' [50:18]
Saturday, February 9th 2013 at 4:44PM
DAVID JOHNSON
To call the administrator and get them to others dirty work is childish and similar to snitchin..."I am going to tell my mommy" ! check !
Saturday, February 9th 2013 at 4:46PM
DAVID JOHNSON
Put a marine in a combat sitiation is like putting a pit bull in a fight both of. Them are in their trained element ..point blank
Saturday, February 9th 2013 at 7:47PM
DAVID JOHNSON
Tagged by sanender El Ameen on 02/09/2013
Doing battle for you with Cynthia and the blog n*gga lol

try to jump in some **** that dont concern you ,,,better keep yo **** on Q or there will b no more warning shots for the fake people ! mydb

A person who interacts with others using a persona that they perceive to be culturally desirable, often including stylistic affectations in their personal appearance to express aspects of said persona. I think that's the best way I can describe it. I think people are fake because they see their true selves as unlovable or undesirable or as something to be ashamed of, so they feel like they have to try to live up to cultural ideals, which is sad because it's impossible if you're only human!

Sunday, February 10th 2013 at 5:18PM
DAVID JOHNSON
ANSWER NOW AND WHY ??,,,,,,,,,,,,,LEARN !!
News Home