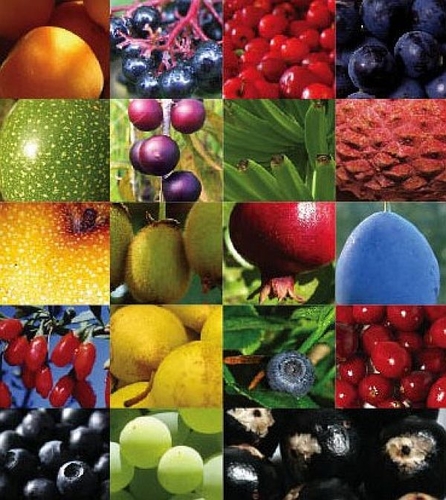 Click Here Please
http://www.examiner.com/article/help-when-...
Antioxidants are some of the most important substances that we can contribute to our bodies. They are molecules that slow down the oxidative damages that we bring forth to our bodies and protect our cells from free radical. Although we are born with free radicals, many more are added when we poison our bodies with the wrong foods. Free radicals cause DNA mutation and this is where disease kicks in. The oxidation strengthens by way of stress, cigarette smoking, and polluting the body with poisons. Antioxidants are most important because they protect our bodies from several diseases that are caused due to the lack of proper food digestion. Antioxidants are known to stop diseases like cancer, heart disease, memory loss, etc. These very important molecules could be found in green leafy vegetables and in many different fruits. Believe it or not the most important part of the fruit is the skin---it has the most antioxidants. You can also find lots of antioxidants in beverages like green tea, real grape juice and in many different wines.
For years medical professionals have been researching the health benefits of antioxidants and why they are so important to our bodies. They found that the best ways to receive the benefits of antioxidants are eating healthy and by taking organic supplements (vitamins.) According to the medical professionals at Harvard School Of Medical Health vitamin C, E,beta-carotene and zinc, which supplements are antioxidants provide protection against advanced age related macular degeneration. This evidence was found in a 6 years study called (AREDS) the Age-Related Eye Disease Study. It was also found in a study done by Dr. Burt Berkson that a antioxidant that is found in our bodies called Alpha Lipoic Acid which is an antioxidant is the cure to hepatitis C and if taken more to the body it will completely wash away the hepatitis C disease. Dr. Berkson has also found that with a low dosage of Alpha Lipoic Acid and Naltrexone for one month the reversal of diseases like Lupus, Rheumatoid Arthritis, Dermatomyositis, and Autoimmune disease have taken place. There are several other benefits that antioxidants provide to our bodies and as Scientist and other Medical Professionals continue to do research they are finding more and more reasons to give further information about it's cures.
Diseases That Can Be Cured By The Proper Amount Of Antioxidants
1. Cancer
2. Alzheimer's
3. Rheumatoid Arthritis
4. Aging/Wrinkles
5. Heart Disease
6. Dermatitis
7. Gingivitis
8. Kidney Disease
9. Cataracts
10. Pancreatitis
11. Spinal Cord Injury
12. Inflammatory Disease
13. Neuritis
14. Lung Disease
15. Hepatitis C: See Dr. Burt Berkson Study
16. Stroke
17. Lupus
18. Dermatomyositis
19. Autoimmune disease
List Of The Best Sources Of Antioxidant
1. Grapes
2. Blackberries
3. Blueberries
4. Raspberries
5. Strawberries
6. Cranberries
7. Kidney Beans
8. Black Beans
9. Pinto Beans
10. Any Small Red Beans
11. Red and White Potatoes
12. Red Cabbage
13. Spinach
14. Artichokes
15. Broccoli
16. Sweet Potatoes
17. Red Wine
18. Green Tea
19. Coffee
20. Ground Cloves
21. Cinnamon
22. Oregano
23. Turmeric Powder
24. Ginger
25. Dark Chocolate
26. Oatmeal
27. Many Other Real Fruit Juices
Other Important Antioxidants
1. Alpha Lipoic Acid
2. Glutathione
3. Lycopene
4. Selenium
5. Lutein
6. Beta-Carotene
7. Real Vitamins A, C, and E
Books On The Benefits Of Antioxidants
1. Green Tea: Antioxidants In A Cup: Author, Diana Rosen
2. The Alpha-Lipoic Breakthrough: Author, Dr. Burt Berkson
3. The Antioxidant Miracle: Authors, Lester Packer and Carol Colman
4. Male Infertility: Contemporary Clinical Approaches, Andrology, Art & Antioxidants: Authors, Sijo Parekattil and Ashok Argawal
5. Food Antioxidants Technological, Toxicological, and Health Perspectives: Author, D. K. Salunkhe
6. The Antioxidant Save Your Life Cook Book: Authors, Jane Kinderlehrer and Daaniel A M. D. Kinderlehrer
7. The Antioxidant Counter: A Pocket Guide to the Revelutionary Orac Scale For Choosing Healthy Food: Authors Dr. Marisa Snyder and Lauren Clum
8. Raw Food Diet: Author, Ekta Singhal
Healthy Websites On Antioxidants
1.
http://nccam.nih.gov/health/antioxidants/i...
2.http://www.eatingwell.com/recipes_menus/collections/healthy_antioxidant_recipes
3.
http://articles.mercola.com/sites/articles...
4.
http://www.hearthealthyonline.com/healthy-...
5.
http://www.healthyhepper.com/berksonclinic...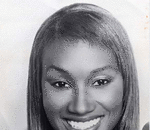 Posted By: Talibah Bakhit
Tuesday, September 24th 2013 at 4:21PM
You can also
click here to view all posts by this author...