The film is the centerpiece of a campaign to assist parents and educators in helping Black boys to close the educational achievement gap. I have written the film's companion book, Promises Kept: Raising Black Boys to Succeed in School and in Life. The film will be shown on on PBS February 3 at 10pm and February 4 at 6pm if you are available to watch it. (check your local station for air time)
American Promise is an educational coming-of-age tale of two African-American boys that earlier this year won Special Jury Prize for Excellence for a Documentary at Sundance. The filmmakers, Joe Brewster and Michele Stephenson, filmed the triumphs and challenges of their oldest son, Idris, and his best friend, Seun, from kindergarten through 12th grade in a prep school and an Afrocentric charter school. The film provides a never-before-seen look at many of the social, emotional and academic challenges that middle-class Black males must overcome to obtain a quality education. Roger Ebert has given American Promise a 4-star review.
Available on Amazon.com
http://bit.ly/1kGinH3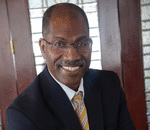 Posted By: Stephen Jones
Friday, January 24th 2014 at 9:02AM
You can also
click here to view all posts by this author...