Do you know why most college students don't succeed? It is due to poor study habits. My passion about helping students to succeed drove me to write the Seven Secrets of How to Study at http://bit.ly/1wJHWaa. Did you now that most high schools don't teach study skills. My book reveals what you must do to improve your study habits. Here are a few tips from the book:
1. Set up a time management schedule each week
2. Expect to study 4 to 6 hours a day when you are in college
3. Meet every professor in their office and ask questions
4. Know the grade you want and get a tutor
5. Know the definitions of key terms you are studying
6. Get up early to study and review before a test
7. Get other books that explain your subject better
Make it your goal to be the best student in each class. Aiming high increases your chances for success. Have a positive mental expectation that you will earn good grades. The best is yet to come. You can get your copy of the Seven Secrets of How to Study for high school, college and adult learner students at http://bit.ly/1wJHWaa.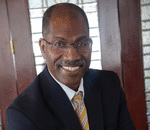 Posted By: Stephen Jones
Wednesday, July 8th 2015 at 4:16PM
You can also
click here to view all posts by this author...