For over 10 million students and parents, time to prepare for college becomes a reality they must confront sometime during their junior or senior year of high school. The parent of a successful college bound student is well prepared for the decisions that lie ahead. Along the way parents have hundreds of questions that often go unanswered. Below are some quick tips that will make your college planning beneficial. Additional tips are available in a book I've written titled the Parent's Ultimate Education Guide at http://bit.ly/1wJHWaa.
1. Finding scholarships is easier than you think. Your student should start searching for scholarships during the 9th grade. Categorize your scholarships and begin to apply during the junior year.
2. When it comes to a decision about living on campus know your child. Most students benefit from staying on campus especially in classes that require team work.
3. Spend special time communicating with your son/daughter throughout the senior year. Don't wait until you drop them off at their college dorm.
4. If you know your son/daughter weaknesses find out about tutoring and ask them to sign up right away.
5. When your son/daughter calls you regularly ask open-ended questions. Use sentences like; what do you like about your math teacher? Frequently asking open-ended questions will allow you the get a sense of their anxieties and stresses.
6. During your students orientation write down the names of college administrators who have invited you to maintain contact with them during your student's enrollment.
7. Identify a relative or a friend in the city where your student will attend college. Having a local contact is important in case there is an emergency.
8. Don't over pack when you consider how much your student needs in their college dorm room. Most dorm rooms are small and they can only hold a few larger items like a television, computer and small refrigerator.
9. Sending your son/daughter to college with a computer is essential.
10. Establish a check point conversation once every month during the senior year. This conversation will help you to point your son/daughter in the right direction.
11. Remind your student to avoid the urge to sign up for credit cards when they arrive on campus. The credit cards offered on campus have very high interest rates.
12. Open up a bank account for your student and ask for a debit card. You can put money into the account when your student has a need. Also, other relatives and friends can make deposits.
Schools should find creative ways to engage parents throughout their child's high school experience. Don't wait until the 12
th
grade year to get started on your student's college preparation. Go on college tours and talk to faculty and students on each campus. Dr. Stephen Jones is an education advocate, workshop presenter and author of the Parent's Ultimate Education Guide, the Seven Secrets of How to Study and the Ultimate Scholarship Guide at
http://bit.ly/1wJHWaa
. You can call 610-544-5480 or Learn@DrStephenJones.net Join the newsletter at
http://bit.ly/1sVyCzs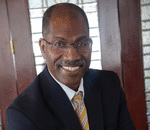 Posted By: Stephen Jones
Thursday, September 10th 2015 at 3:26PM
You can also
click here to view all posts by this author...